Buttock Enhancement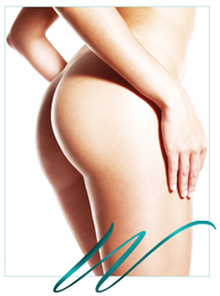 Looking for the best possible physician to perform your buttock enhancement procedure can be a real challenge. Fortunately, We Know Beauty is here to make finding the truly outstanding cosmetic surgeon you require as easy as possible. A group of widely respected board certified plastic surgeons at the very height of their profession, these physicians have a complete and in-depth understanding of cosmetic procedures from all standpoints.
One of the most important benefits of utilizing the services of a first-rate practitioner for this surgery includes a potentially greatly reduced recovery time. The fact of the matter is that the time required for butt lift recovery can vary greatly between physicians. So, of course, can the results. The differences in level of ability between various doctors can often be seen graphically in butt lift before and after photos. The results of outstanding surgical work show an artistry that may be entirely absent from the work of less accomplished physicians.
The fact of the matter is that no two enhancement or lift procedures are exactly the same. The outstanding Los Angeles area physicians of We Know Beauty have been praised by countless patients for the beauty of the results. A truly successful butt lift requires mastery not only of surgical techniques, but of aesthetic principles in fashioning results that are both attractive and natural looking. The highly acclaimed and respected doctors in the We Know Beauty medical group have few peers when it comes to the science and the art of cosmetic procedures.
For more information on buttock enhancement and other cosmetic surgeries, please call 310-300-1500 or visit our contact page.