Tummy Tuck | Abdominoplasty - Surgery in Beverly Hills & Los Angeles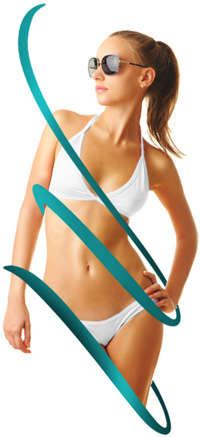 Tummy tuck is a surgical procedure to remove excess skin and fat from the middle and lower abdomen and to tighten the muscles of the abdominal wall. It is also known as abdominoplasty.
The best candidates for tummy tucks are women or men in relatively good shape who have large fat deposits or loose abdominal skin that did not respond to diet , exercise or both. Women who have had multiple pregnancies and stretched their abdominal muscles and skin will specially benefit from such a procedure. Older patients who are obese and have lost the elasticity of their skin can also benefit from this procedure. Tummy tucks can be used alone or in combination with liposuction to achieve the results you seek. Ask your cosmetic surgeon what he recommends for you.
Partial and complete abdominoplasties are performed on an outpatient basis and can be done under general anaesthesia. Complete abdominoplasty usually takes two to five hours while partial abdominoplasty may take an hour or two.
Because any surgical procedure carries certain risks and possible complications, you should discuss the procedure in detail with your plastic surgeon.
After surgery, most people return to their jobs in two weeks while some others take three or four weeks before going back. The results of tummy tuck are usually long lasting if you keep your weight under control and exercise regularly.
Beverly Hills Plastic Surgeons is committed to enhance your natural beauty and help you achieve the look you desire. Along with tummy tuck surgery (abdominoplasty), we specialize in breast augmentation, breast implants, nose job, liposuction and weight loss surgery. We also provide treatment for bunions and hammertoes.